Product Description
Joins 2 shouldered steel pipes
Supplied with galvanised finish for high corrosion resistance & Hot Dip Galvanized Bolt & Nuts
Coupling sizes range from 50 to 650 mm
Withstands pressures up to 4 000 kPa
China JUNTONG,Focus on "making production" with spirit of craftsman like reliable,experienced,professional HangZhou CZPT Machinery Auxiliaries Co.,Ltd.is established in 2004,Casting from 1997,is a professional manufacturer specialized in the R&D,production,sale and service of ductile iron Grooved Couplings and Pipe Fittings. Located in HangZhou,we enjoy convenient transportation access and comfortable environment.
Strong and Powerful.Our company is a large enterprise group composed of 1 main factory,three branch factories which covers an area of 68000 and has an annual production capacity of more than 50000 tons.We have an experienced team,around 500 skilled staff members ,20 percent of them are engineers and technicians who are professional and hardworking.four factories
With a wide range,good quality,reasonable prices and stylish designs,our products are extensively used in drinking water,fire control,medicine,chemistry and other industries.
Top Quality.Selling well in all cities and provinces around China,our products are also exported to clients in many countries and regions.In addition,We also welcome OEM and ODM orders.We have widely recognized by customers and enjoy a good reputation across the world .The company was approved by iso9001,14001,18001.Gradually,the company has acquired most of the authoritative certifications,including CE,FM and UL.
State of the art equipment.Our company has the state-of-the-art-equipment for both production and inspection .We equipped with  8 automation molding line,2automation sand mixing line70,CNC lathe,10WINTER mold machining center ,5automatic box sealing line,7paiting lines and so on.
Reliable Quality Assurance.We conduct strict quality inspections over each batch.We have a very professional laboratory with full serious of testing and inspection as Leak testing,raw material receiving inspection,batch chemical composition inspection,Microstructure testing,Advanced spectrometer ,dimension inspection,first article inspection,in-process inspection and final visual inspection.In order to ensure high quality.
In recent years,guaranteeing stable and timely supply,credible quality and sincere service,our products are widely recognized and trusted by users and can meet continuously changing economic and social needs.
We welcome new and old customers from all walks of life to contact us for future business relationships and mutual success! Product Application   FM/UL Approved ASTM A536 Ductile Iron Grooved Couplings and Grooved Fittings 
JUNT  Grooved Piping System
The JUNT grooved piping system is 1 of the most advanced, versatile, economical and reliable systems available today. After the pipe ends are grooved a gasket is stretched over the pipe ends. The coupling segments are then placed over the gasket and the bolts and nuts are fastened resulting In a secure and leak free joint.
A coupling can be installed 3-4 times faster than a comparable welded or brazed joint and there is no need fora flame or welding CZPT on the job site. A coupling can be installed by fastening a pair of bolts and nuts while using only a wrench or spanner, whereas a comparable flanged joint requires the fastening of many bolts and nuts with a pair of wrenches. The grooved system allows for easy material take-offs and unlike a threaded system, there is no need to allow for added pipe length for thread engagement. With the removal of just a few bolts 1 can easily access the system for cleaning, maintenance, changes and or system expansion.
SPECIFICATIONS FOR GROOVED COUPLINGS AND FITTINGS
MATERIAL
Ductile iron QT450-12 ,Ductile Iron to ASTM A536
CERTIFICATE
FM UL CE CUL ISO
PRESSURE
300PSI   2.5MPA
THREAD TYPE
BSPT   NPT
SURFACE TREATMENT
PAINT, EPOXY, GALVANIZED, DACROMET
DELIVERY TIME
Normally within 15-30 days 
PAYMENT TERMS
T/T, LC
 
 
 Main Features1) Ductile iron ASTM A536 GRADE 65-45-12
2) FM,UL ,CE,IOS,CUL CERTIFICATES
3) CZPT RUBBER GASKET 
4) PAINT RAL-3000,ORANGE,GALVANIZED 
5) 300PSI ,500PSI ,2.5MPA
Certifications
 
 
 
 
Detailed Images
 Main FeaturesName:  Grooved Couplings and Fittings
Brand: JUNT  
Original:CHINA 
1) Ductile iron ASTM A536 GRADE 65-45-12
2) FM,UL ,CE,IOS,CUL CERTIFICATES
3) CZPT RUBBER GASKET 
4) PAINT RAL-3000,ORANGE,GALVANIZED 
5) 300PSI ,500PSI ,2.5MPA
 Housing FeaturesName: Coupling Housing 
Brand:  JUNT
Original: CHINA
Ductile Iron: Standard coupling housings and fittings are made of ductile Iron conforming to ASTM A536 Gr.65-45-12. The properties of Grade 65-45-12 ductile iron are as follows;65,000 CZPT (448 MPa) tensile strength, 45,000 CZPT (310 MPa) yield strength and 12% elongation.
 
 Machine Parts
Name: BULTS AND NUTS
Brand: JUNT
Original: CHINA
Domestic famous materials, Oval Neck bolts and heavy hoxagon nuts at ASTM A183/ISO 898,GRADE 8.8,HOT GALVANIZED.
JUNT products utilize oval neck track bolts and heavy duty hex nuts,available either in UNC threaded or ISO metric threaded*. The oval neck track bolts mate into the oval holes in the housing segments to allow for easy tightening using only a single wrench/spannerMain Parts
Name: Rubber Gaskets
Brand: JUNT 
Original: CHINA
EPDM,SILICON RUBBER,PRE-LUBRICANT
During assembly the gasket is first stretched over the pipe ends which forms the initial seal. As the housing segments are installed and secured the pressure responsive gasket is slightly compressed to form a leak-tight joint. The strength of the seal is further enhanced by internal line pressure that creates downward pressure on the lips of the gasket. 
 
Our Service
 
 Pre-Sales Service
* Inquiry and consulting support. 
* Sample testing support. 
* View our Factory.After-Sales Service
* Training how to instal the machine, training how to use the machine. 
* Engineers available to service machinery overseas.
* Attend exhibition
Packing & Delivery
 
Pallets Packaging
Size
110 (L) * 110 (W) * 12 (H)
Weight
0.6-1.2 T
 
 
 
Packaging Details
The normal package is pallet with  carton box (Size: L*W*H).If container is too tigher,we will use pe film for packing or pack it according to customers special request.
Carton Box
Size
S and L  Type
Weight
12-50KG
 
 
 
Packaging Details
Two Sizes Type:
1. Small One(S)
353 (L) * 353 (W) * 155 (H)
2. Large One (L)
353 (L) * 353 (W) * 310 (H)
Related Products
 
ROLL GROOVING MACHINE
HOLE CUTTING MACHIE
PIPE CUTTING MACHINE
 
| | |
| --- | --- |
| Material: | Iron |
| Surface Treatment: | Painted |
| Gasket: | EPDM |
| Certificate: | ISO |
| Name: | Grooved Shouldered Couplings |
| Transport Package: | Pallets |
Customization:

Available

|

Customized Request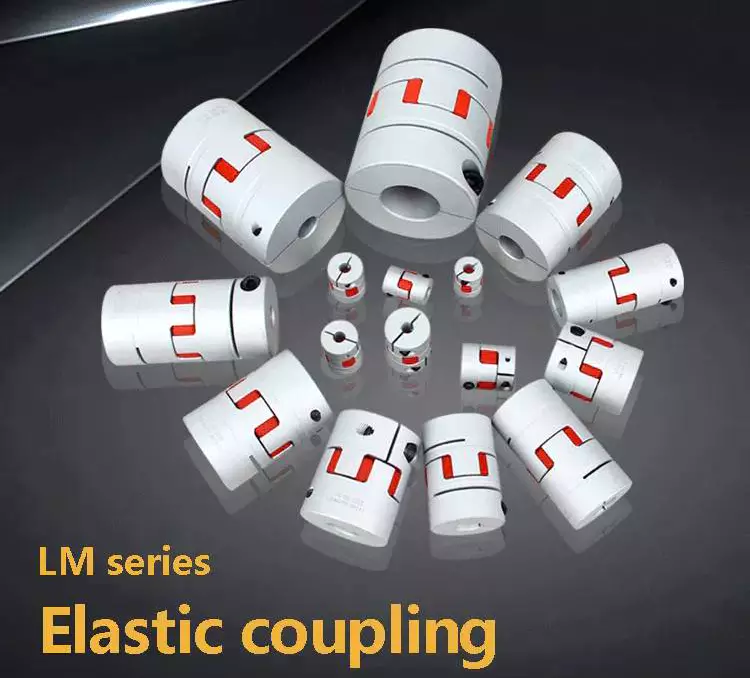 What Is a Coupling?
A coupling is a device that connects two shafts together. It transmits power from one to the other and is used to join rotating equipment. It can also allow for some degree of misalignment and end movement. It is used in mechanical engineering and manufacturing. To learn more about couplings, read this article.
Mechanical connection between two objectsThe present invention relates to a method and assembly for forming a mechanical connection between two objects. The methods of this invention are suitable for connecting both solid and hollow objects. For example, the method can be used to make mechanical connections between two cylinders. This method is particularly useful for connecting two cylinders that are positioned near each other.
Absorbs vibration
A coupling insert is a part of a vehicle's drivetrain that absorbs vibrations. These inserts are designed to prevent couplings from moving out of phase. However, the coupling inserts themselves can wear out and need to be replaced. Universal joints are an alternative if the coupling is out of phase by more than one degree. In addition, internal bearings in the coupling need to be lubricated and replaced when they begin to show signs of wear.
Another embodiment of the invention includes a flexible coupling 25 that includes rearwardly-extending lugs that extend toward the coupling member 23. These lugs interdigitate with corresponding lugs on the coupling member 23. They are spaced circumferentially. A first elastic member 28 is interposed between lugs 26 and 27, and is adapted to yield in a counterclockwise direction. As a result, it absorbs torsional vibrations.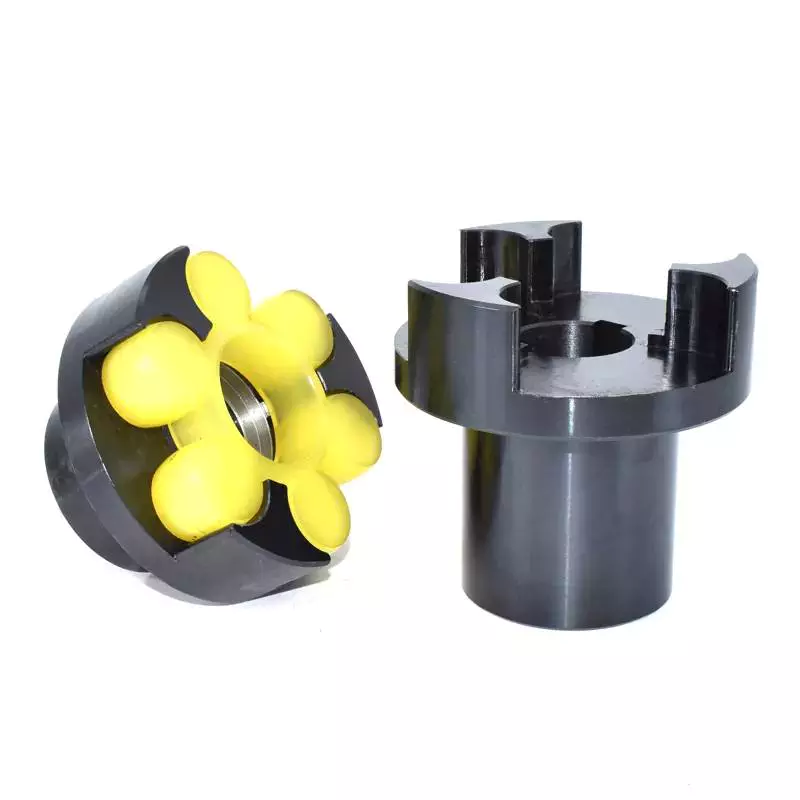 Blocks heat transfer
Thermal coupling occurs when a solid block is thermally coupled to the air or fluid passing through it. The amount of heat transferred through a solid block depends on the heat transfer coefficients of the materials. This paper presents a numerical model to understand how heat transfers through different block materials. This work also describes the thermal resistance network for a one-dimensional block.
In some cases, thermal coupling increases the heat transfer mechanism. As illustrated in FIG. 1D, a heatpipe coupler 112 couples two heatpipes 110-1 and 110-2. This configuration allows the pipes to be coupled to the heat source and to the condenser. In addition, the heat pipe couplers may have bellows at the ends to help facilitate linear motion.
Thermal coupling is achieved by ensuring that at least one block is made of a material with a lower thermal expansion coefficient than the annulus. Ideally, the block's mean thermal expansion coefficient is at least twenty percent lower than the annulus's mean thermal expansion coefficient. This ensures that the thermal coupling between the two parts is as efficient as possible.
Another type of thermal coupling is achieved by using flexible elements. These are often washers or springs. These components allow the blocks to maintain physical contact with the post 55, which means that the heat transfer is more efficient even at higher temperatures. The flexibility of these elements also makes it possible to choose an element that will not impede assembly.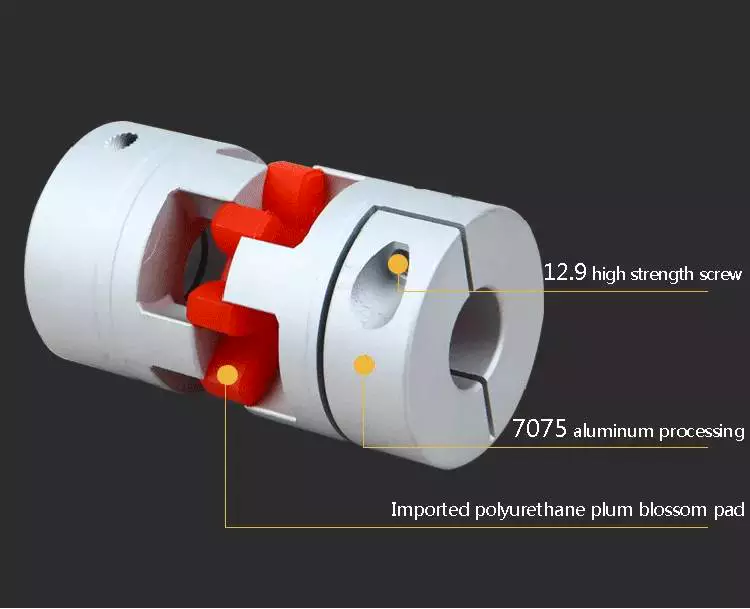 Protects rotating equipment
A reliable, long-lasting coupling system can reduce the risk of damage to rotating equipment. Designed to protect against torque overload and wear, Voith torque-limiting couplings provide outstanding safety and reliability. As a result, they can deliver maximum performance and minimize equipment downtime. In addition to their long-term benefits, these solutions are ideal for applications where safety and reliability are of paramount importance.
A good coupling provides many advantages, including the ability to transmit power, compensate for axial movement, and absorb shock. It is essential to choose the proper coupling for your application based on the basic conditions of your rotating equipment. For example, if you have two shafts with parallel rotation axes, you should choose a parallel coupling. Otherwise, you should use an angular coupling.
Torque-limiting couplings can also provide protection for rotating equipment by disengaging at a specific torque level. This protects the drive shaft from undergoing catastrophic failure. Torque limiters are particularly helpful for high-value equipment. By preventing catastrophic failure, you can avoid expensive repairs and minimize equipment downtime.
Coupling guards are easy to install and provide effective protection for rotating equipment. These covers are made of sheet metal bent to fit over the shaft. They are durable and easy to remove when necessary. This type of guard can prevent employees from catching their hands, tools, or loose clothing on motor coupling components.




editor by CX 2023-05-31